ABOUT US

Corporate philosophy
Create the world's best service
that connects reality and virtuality.
Company Profile
Company Profile
Rei Frontier,Inc
Head Office
110-0016 Tokyo, Taito-ku, 2-26-8 KS Building 301
Foundation
May, 2008
Capital
Capital ¥100,000,000
Business details
Developes and operates location data analysis platform "SilentLog Analytics" by artificial intelligence 
1) Statistical results of in-housed data, provisde AI analysis inference result 
2) Collect behavioral data, complete set of analysis base and periodical report
3) Provide visualization of existing GPS data and support for behavior analysis by location information analysis technology 
4) Behavior analysis utilizing our application (SilentLog etc.) and providing demonstration experiment support
5) Developing new services and businesses using behavioral data
Main shareholder
Management Board
Mitsui & Co.,Ltd
Ltd. Environment & Energy Investment
Inclusion Japan Co.,
Ltd. Adways
Mizuho Capital Co., Ltd.
Iwagin Business Creation Capital Co.,
Ltd. Edo Co., Ltd.
Hitoshi Suda
Partner
Inclusion Japan 
Eido 
Co., Ltd. Adways Co., Ltd. The
The University of Tokyo (Ayase, Tanikawa, Narumi Laboratory / Information Science and Technology)
The University of Tokyo (Koike Laboratory / Psychological Neurology) 
IBM Japan Ltd. 
Mitsui Co., Ltd.
History
| | |
| --- | --- |
| May 27, 2008 | Rei Frontier Co., Ltd. established |
| December 1, 2009 | Location-based AR application "LiveScopar" released |
| April 14, 2010 | Implemented third-party allotment to Samurai Incubate |
| August 30, 2010 | Location information type AR application "lalacolle" released |
| December 27, 2010 | Implemented a third-party allotment with NetPrice.com, Inc. |
| June 8, 2011 | Location information type AR application "lalacolle2" released |
| November 21, 2011 | Nippon Sosei Village Business Contest EGG Award Winner |
| 2012-2013 | Increase the number of events and client work related to location information and AR technology |
| October 10, 2014 | Released location information type life log application "SilentLog" |
| May 8, 2015 | ICJ No. 1 fund investment business limited liability partnership, adways Inc., a third-party allotment of capital to be implemented |
| July 25, 2016 | Implemented third party allotment to Mizuho Growth Support Investment Business Limited Liability Partner |
| August 22, 2016 | Concluded a capital and business alliance with Eid Co., Ltd. |
| December 14, 2016 | Implemented third party allotment to EEI smart energy investment business limited liability partnership and Iwate new business creation fund No. 1 investment business limited partnership as allocation destination |
| March 7, 2017 | Japan Data Management Consortium Advanced Technology Utilization Award |
| November 27, 2018 | Implemented third-party allotment of shares to Mitsui & Co., Ltd. |
Board Member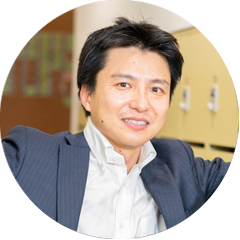 Representative Director and President CEO
Kenshi Tamura
In 2002, Kenshi Tamura joined Kawada Techno System (now: Kawada Technologies) as an engineer involved in bridge design software.
In 2008, He joined a game development company (Kyoto). General Manager,Tokyo Development Office.
In 2011, he became representative director. Numerous lectures on location information technology and AR technology at large-scale events.Support the introduction of location information services to major companies of multiple companies.

He is from Iwate Prefecture in Japan. Tohoku Gakuin University Graduate School of Civil Engineering (structural engineering).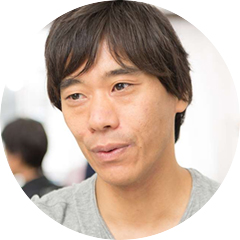 CTO, Founder
Satoru Ogaki
In 1997, he joined Kawada Kogyo (now: Kawada Technologies: a part of TSE).
Engaged in application development and management as an engineer. The developed application has won the top market share in the industry.
Launched Rei Frontier Co., Ltd. in 2008 and became Representative Director. Start activity acquisition and analysis business based on development of AR application. Information Processing Society member. Member of the Japanese Society for Artificial Intelligence. I am from Kagawa Prefecture.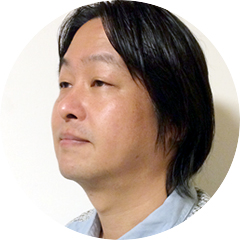 Director CCO
Norihiro Sawada
As a video game planning / managerial person since 1988, he led a division of up to 50 people and developed products with over 60 titles. He has a deep knowledge in game, including many lectures sponsored by Nikkei. Educational applications that make use of that knowledge will be selected as the App Store Best App of 2014, and SilentLog will always be selected and displayed on the App Store.

Globis Management Graduate MBA. US PMI certified PMP. He is from Aichi Prefecture.
Outside Director
/


Naoki Uda (Environmental Energy Investment Co., Ltd.
Advisor
Kimiyasu Suda
Graduated from Waseda University School of Commerce. Joined Imaginia Corporation. In 1997, JSKYB, Inc. (currently: SKY Perfect JSAT Corporation) General Planning Office, Digital Club Inc. (currently: Broad Media Inc.) Planning Office in 1999, Yahoo!
BB business in Softbank Group, etc. Joined AREA Co., Ltd. and later became a director of the company. December 2004 After listing of AREA Co., Ltd., he was involved in listing of subsidiary Gamepot, M & A, management of group companies, etc., concurrently serving as director and auditor of subsidiaries and affiliates. Two companies involved are listed on the stock (lawyer dot com, Cloud Works)
Yasuhiro Yoshizawa
Director of Inclusion Japan Ltd. Born in 1976 in Kanagawa. Graduated from the University of Tokyo Graduate School of Engineering. Joined Net Life Planning (the forerunner of Life Net Life Insurance) through organizational development consulting, HumanValue Inc., and a Web venture start-up project at the company. After being in charge of marketing and business development for Lifenet Life Insurance, he founded Inclusion Japan Co., Ltd., which supports the founding and growth of venture companies, and continues to this day. From the influence of the father who was a researcher, we grasp marketing, business creation, organizational management from an academic point of view, compile the contents based on the experience in business, and utilize and verify it through information transmission and development to other business.
Kimura Tadaaki
Adlight Co., Ltd. President and CEO.
After graduating from graduate school, joined a major audit corporation and engaged in the public offering support business. In 2008, he founded Adlight Co., Ltd., which handles innovation co-creation. At the same time, it will provide hands-on support to start-up companies in Japan by taking office as an outside officer, and five companies (Euglena, Jigen, Cloudworks, SLD, and Moneyforward) will be listed.
The company also actively supports overseas start-up companies in Asia and the US, and has invested in more than 20 companies so far, of which 3 are acquired. Based on the knowledge and network of startups in Japan and overseas, we are good at supporting the commercialization of common companies in open innovation in major companies. 
There are a lot of experiences in supporting industry-academia collaboration projects with major national / private universities. Graduated from the University of Tokyo Faculty of Economics, Graduated from the University of Tokyo Graduate School of Economics